Your Shaadi venue should be a dream location that enfolds the most precious moments of your life. Today there are so many venue options, be it the banquet halls in Mumbai  or 5-star hotels and beautiful garden venues with lush green lawns. Better yet, you even have destination venues that have a unique charm to them.
The task of deciding which one to go with could be more daunting for people than Sophie's Choice. Do you think you are a Banquet-Hall-Wedding loving couple? Look at the Pros and Cons to find out what checks on your priority list.
PROS:
1. Everything is under one roof – literally!
The reason why banquets are the most popular wedding venues is that most of the time the banquet vendor usually have all Shaadi related services and necessary arrangements in place. You don't have to go hunting for different vendors for decorations, seating arrangements, catering and others as most of these services are included into the final cost. Whether it's car parking, power backup or well-maintained washrooms, the venue vendor has all sorted out. Most vendors charge based on the number of guests (which includes cost of food viz. one plate per person). This means less hassle for you.
2. Winter is coming? No problem!
Yes, this is a big advantage for banquets. Generally, banquets have air conditioning and it really doesn't matter whether it is hot, cold or raining outside. You and your guests can enjoy the unspoilt fun while your Shaadi goes on.
3. Cleanliness is next to Godliness, remember?
Clean washrooms and spare rooms that are well maintained are basic necessities for an event like Shaadi. This is almost always available in banquets, especially those located inside hotels.  
4. Let the guests stretch: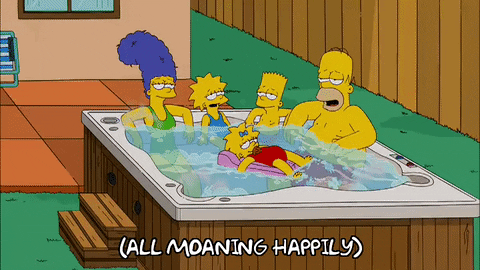 If you can choose a banquet in a hotel, then you can possibly get your guests visiting from outside the city lodged in the same hotel. This would be quite beneficial for them since they don't need to travel to the venue. Who wants to waste their time in guiding every out of town guest from their lodge to the venue in an unknown city?
5. Help is always 'one hand distance' away:
Banquets have a fleet of staffers who are experienced in handling Shaadi like events. Actually, they might work better than your plans and give you much respite for taking care of the guests.
6. Ssshhh! :
Indoor venues can assure a private and cohesive gathering of people at the Shaadi. People can easily get engaged with what is actually taking place in the ceremony and may not miss out on something which is otherwise possible in outdoor venues, where people may wander away! Also, you can groove to high decibels and dance all night in a banquet, without bothering neighbourhoods.
---
CONS:
1. Been there, done that – said everyone:
Banquets are the stereotype Shaadi venues and almost everyone you know (and also the people they know) have probably gotten married in a Banquet Hall.
2. Make it rain (for the banquets)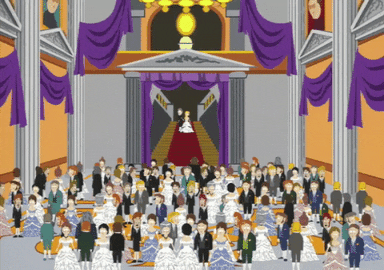 Banquets have high rental charges. You have to rent one according to the size of your guest list and people often end up with bigger banquets (meaning higher rentals) than they may actually need. Often there are extra charges and hidden costs for some allied services. This can make it an expensive affair.
3. Keep your ideas in a box:
A banquet generally has fixed spaces for the stage, seats, mandap and even the food zone. They also have limited options for decorations as you have to choose their vendor or in-house options. This also restricts your preference for hiring someone else for the jobs.
4. Eat what's in front of you: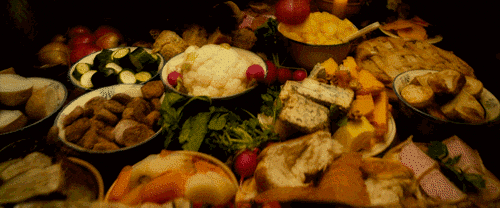 It's one thing for you to obey when you're 7 and your mom says this. But it's your own wedding for crying out loud, and you can't even have your favourite Roman fritters in the starters? Doesn't sound fair. But the in-house catering solutions can become a pain since you are restricted with a pretty much set menu. Even if you decide to get outside catering, the discount you get from the Venue vendors would hardly make it worth your dough.
So there you have it – 6 Pros and 4 Cons. This doesn't necessarily mean that banquets are the perfect options. It is all about what your priorities are. In the next article, we shall talk about Garden Lawns as your wedding venues – maybe you are an outside person. Who knows!
Click here to get the best for your Wedding
We hope you liked this article.
We request you to kindly go ahead and share it with your friends and family whoever you think needs it!
---
Choose from the best wedding vendors with irresistible discounts to make your shaadi cherished forever..
Visit Shaadismart.com Now! or call now @  7400 453 626
---
Watch out the new commercial from Shaadismart