In our last post, we discussed the pros and cons of a banquet hall wedding. As we had promised you, in this short series, we will now look at what makes a compelling argument for (and against) having an Open Lawn Wedding. Let's just jump right in:
PROS:
1. Be nature's own child!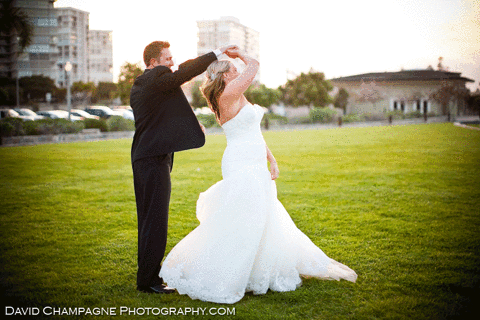 A natural surrounding with the sky as the ceiling can create a mystifying experience. Lawns have a vast expanse of spaces and the presence of decorated gardens with some fancy statues, lights and fountains can create a beautiful experience. It also has great scope for good Shaadi photographs amidst the gardens.
2. Let your imagination run wild
You have the full liberty to choose any kind of decorations and arrangements you want. Outdoor locations like lawns can leave you spoilt for choice of decoration themes.
3. Open spaces = no claustrophobia!
https://media.giphy.com/media/Yz2uFQ9jIsIY8/giphy.gif
Closed spaces could get claustrophobic and at sometimes even a bit too sweaty and uncomfortable. When a lot more people show up than expected, the banquet halls get too crowded and the entries and exits get clogged too, so there's no way out. But none of this is a concern in an open space lawn arrangement. People will always have the open skies to thank for any overcrowded situation.
CONS:
1. Weather constraints
This is one big drawback of outdoor venues. If you have a monsoon wedding, it's probably not the best idea to go for lawns without shedding the entire place. Also in summers it can get excessively hot and uncomfortable for such venues.
2. Money COULD be an object:
Since the expanse is more, you have to spend more on decorations and covering the area with Shaadi props. There may be additional costs of setting up a pandal making seating arrangements
3. Stress in management and coordinating with the vendors
If you don't have a wedding planner, getting in touch with the vendors, arranging each of them and supervising them and handling multiple vendors on the Shaadi day can be onerous and stressful.
As we said before, it doesn't boil down as much to this argument as much as it boils down to your priorities and limitations. So choose wisely, because a lot is riding on the choice of your venues. Speaking of which, one more beautiful and a rather memorable option is to have a destination wedding. We'll talk about it in our next post. So stick around, will ya?
Till that time, if you have made up your mind, you can check out a few lawn wedding venue locations in Mumbai lined up for you to look at.