Having a man get down on one knee and propose sweeps many women off their feet, however unromantic and practical they claim to be. It is something every woman dreams of. Many women even have a fixed idea as to where, when, how the whole proposal is to take place. The one thing that could make this moment even more precious for her is the ideal ring.
Here are some tips that come in handy while picking out the perfect engagement ring for your beloved.
Find Out Her Ring Size
It pays to listen, especially at times like these, when you want to get your special someone a highly customised gift. Nevertheless, there are furtive ways you can figure out her ring size in case you don't already know it. Ask if you can borrow a ring for a friend or just flick some ring (preferably not of a precious metal) that she doesn't wear regularly. Get it checked for its size and return it.
You can also try having her family and close friends in on this so that they can help you in your quest.
Think About Her Preferences
Good listening skills come to the rescue once again. Women are often very vocal about their preferences regarding Every. Single. Thing. If you've been with her for a reasonably long period of time, she'd have talked about her preferences in jewellery. More specifically what colour she prefers yellow, white, or pinkish. Whether she likes gold or platinum, and what stones she'd like.
The top three things to know whilst going ring shopping is – colour, metal and size. The rest you can improvise.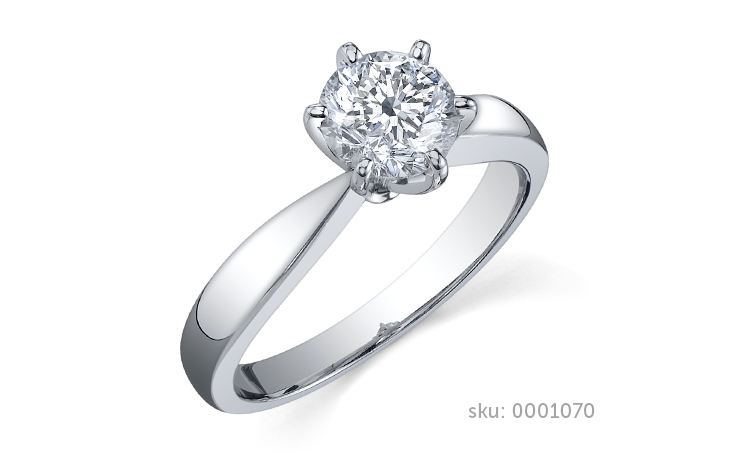 Choose something that goes with her Personality
Your significant other may be adventurous, introverted, outdoorsy or a workaholic. Whatever her personality type, get her an engagement ring that will be suitable for daily wear depending on her lifestyle.
If she's simple and practical, get her something low maintenance and not too flashy, if she's extroverted get her something she can show-off to her friends. You can even take this one step further and customise it by incorporating a design or a symbol from her favourite book/movie.
When in Doubt go with a temporary engagement ring
There are chances you are absolutely clueless regarding her preferences and have no way to find out, fear not! You can get her a temporary engagement ring. These generally are plastic rings with an inexpensive diamond in the centre. While it isn't tailormade to her preferences and requirements, it does the most basic thing an engagement ring is supposed to do – say "I want to marry you"
Practical concerns
Fix a ring budget in advance and keep the receipt of the purchase with you until a sufficient time since the proposal has passed. Generally, you can exchange it for another one without any difficulty in case she wants to get something better for herself.
Also, if you have a reasonably good idea of all her tastes and specifications, it would be better to have the ring custom-made to her preferences.
Happy Ring Shopping!